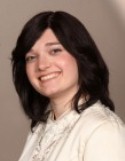 Nina
Scharhon
Nina joined our Employee Benefits and Life insurance department in 2013. She previously worked as a manager of the communications department in a large corporation.
Nina has become an expert in the intricacies of the regulations affecting group medical insurance under the Affordable Care Act. Her pleasant demeanor and analytical approach have made her another valuable resource in our organization.
"Nina patiently and clearly explained everything to me. She is very patient, and was happy to repeat certain things when I asked. She was a pleasure to deal with!"                                                  
S.B.                                                                                                              
Advanced Data Management & Networking Group                                                          
Lakewood, NJ
"When I call your office I am greeted with respect and helpfulness. Between you and your assistants I always come away knowing I have received accurate and timely information."
Mrs. Tammi Beyer
Jackson, New Jersey