Employee Benefits
Our Employee Benefits department works closely with businesses to tailor a solution to each client's situation. We take pride in our responsiveness and trouble shooting in this potentially confusing field.
Employee Benefits is generally understood to include a benefits plan sponsored by an employer for the benefit of its employees, including group major medical, dental and /or life insurance.
Employer sponsored retirement plans include 401Ks, Profit-Sharing Plans, SIMPLE IRAs, SEP IRAs. These all provide tax incentives to save and invest for retirement. We work closely with both small and large employers in the corporate and non-profit sectors.
Our experienced employee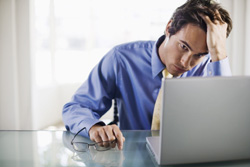 benefits team will suggest a range of solutions to suit your budget and needs. Even more importantly, our service after the sale, is second to none. Unfortunately we have found that the customer service teams at insurance carriers do not always give the correct answers. When difficult situations arise, we are here to advocate for you and your employees.